Use our thorough list of expanded metal manufacturers and suppliers in Wisconsin to examine and sort top expanded metal manufacturers with previews of ads and detailed descriptions of each product. Any expanded metal manufacturers can provide expanded metal products and services to meet your companies specific qualifications. An easy connection to reach expanded metal manufacturers through our fast request for quote form is provided as well. This source is right for you whether it's for perforated metal, expanded metal mesh, stainless steel metal mesh or any other expanded metal needs.
New Berlin, WI
|
262-782-1550
Wenthe is an ISO/9001/2000 certified metal fabricator that specializes in custom tubular products, electric motor and generator housings, custom pressure vessels and many value added services. We offer CNC machining, material ID sizing (expanded metal), laser etching, lean manufacturing consultation and more.
$$$
Companies Serving Near Wisconsin
Libertyville, IL
|
877-677-8634
Metalex®, powered by UPG, is a manufacturer of expanded metal and perforated metal products as well as of welded and spiral tubes. We have been in business since 1961 and continue to be a manufacturer of diverse products for a variety of industries. Armed with full product and capability knowledge, our employees can do much more than take your order. We can help you determine the proper product for your needs, whether it is expanded metal, perforated metal, or perforated tube. We are an ISO 9001:2015 Registered company.
$$$
Oakwood Village, OH
|
800-492-7304
We have been expanding metal horizons since 1978, manufacturing a line of expanded metals and gratings. As the leader in North America, AMICO offers regular, flattened and expanded metal grating. Our expanded metal is used for metal fences, machine and heater guards, enclosures, supports and more.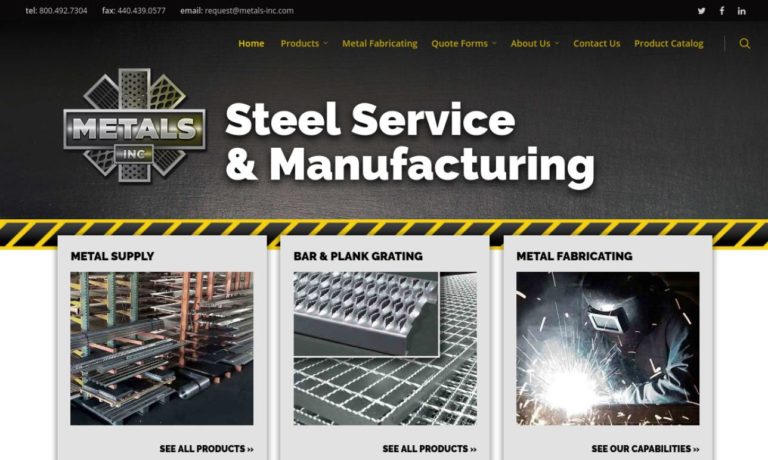 $$$